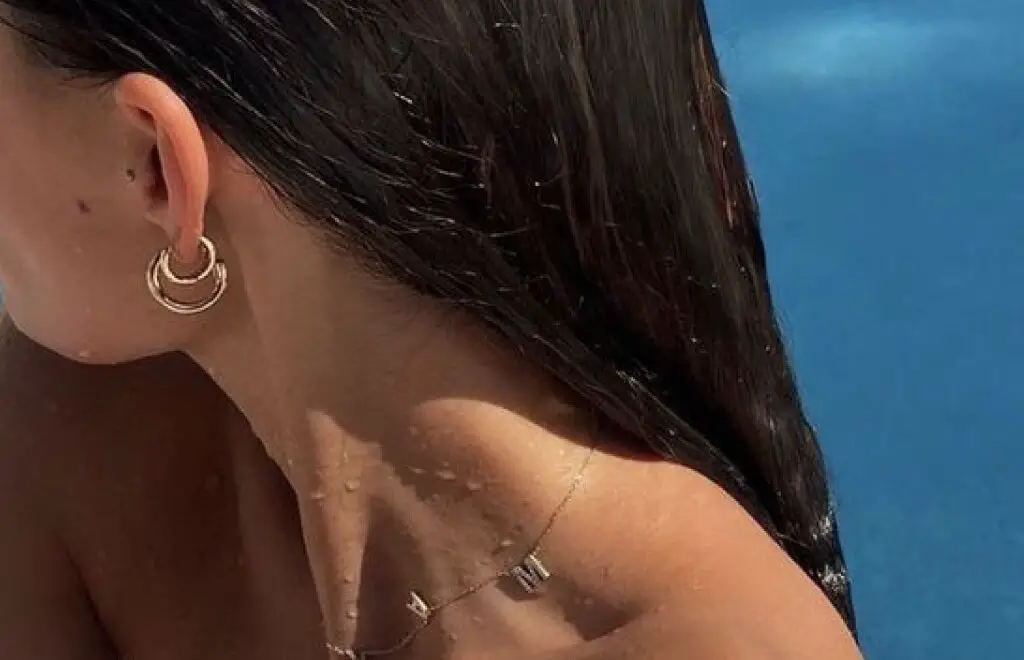 Long gone are the days that applying sunscreen was something you did not looked forward to, as it turned your skin greasy and white for the rest of your day. In 2022, a lot has changed in sunscreen world. Besides protecting your skin against UVB as well as UVA rays (we'll get into this later), many sunscreens now have additional benefits such as hydration and leaving a luminous glow. Want to find out what the best cruelty-free body sunscreens are? We've got you! But first, a quick lesson in the basics of sunscreen, so you know what to look for.
Jump to: The 9 Best Cruelty-Free Body Sunscreens
SPF
SPF stands for Sun Protection Factor and is a relative measure of how long sunscreen will protect you from UVB rays. If your skin would normally burn after 20 minutes in the sun, applying a sunscreen with SPF 30 wil allow you to stay in the sun a factor of 30 times longer, so approximately 10 hours. This however is only technically speaking and it is actually very important to reapply every two hours. Do keep in mind that no SPF blocks UVB rays totally, but the higher the SPF, the more it blocks: SPF 15 blocks 93%, SPF 30 blocks 97%, SPF 50 blocks 98%. 
UVA
What many of us don't know is that SPF only protects us from UVB rays and not from those other harmful UV rays, called UVA rays. UVB rays cause sunburn and damage to the skin's outer layers, which can cause surface-level skin cancers. UVA rays, typically associated with tanning, actually penetrate the skin more deeply. All though we love our tanned summer skin, the darkening of the skin actually is a sign of damage to the lower level of the skin and is simply a reaction to prevent further damage. UVA damages collagen and elastic tissue and is therefor responsible for skin aging. UVA can also cause lower-level skin cancers. Luckely, many sunscreens nowadays protect against UVB as well UVA, also called Broad Spectrum.
Chemical Sunscreen Versus Mineral Sunscreen
There are 2 types of sunscreens. Chemical sunscreens and mineral ones. They both protect against sun's rays, but the difference lies in the way they do that. 
Simply put, chemical sunscreen penetrates the skin to offer protection by dissipating UV rays. Mineral sunscreen sits on top of the skin and deflects UV rays by providing a physical barrier between your skin and the sun's rays.
The active ingredients in chemical sunscreen are chemicals such as Avobenzone, Octinoxate and Oxybenzone. Mineral (or physical) sunscreens, contain natural active ingredients like Zinc Oxide and Titanium Dioxide. 

So which is better? Both type of sunscreens are effective, so it comes down to your preference. Some prefer a mineral sunscreen, as it is natural and more gentle than a chemical sunscreen. Others prefer a chemical sunscreen as it is absorbed into the skin, and generally speaking less likely to leave behind a white cast. An issue with chemical sunscreen is that the active ingredients such as Oxybenzone and Octinoxate are believed to contribute to damaging the coral reefs. The active ingredients of mineral sunscreen (Zinc oxide and Titanium Dioxide) are naturally occurring minerals and are considered safer for you and the environment.

With this knowledge in mind, let's up our sunscreen game with one of the 9 best cruelty-free body sunscreens below (in no particular order).
Vegan
In the beauty industry, 'cruelty-free' refers to animal testing. However, the way that many animal ingredients are obtained is cruel too, which is why it's best to buy cruelty-free products that are also vegan.  
If you are in the market for a cruelty-free and vegan body sunscreen, you have 5 options to choose from this list.

Index

The 9 Best Cruelty-Free Body Sunscreens

All products featured on beauty.beyond.cruelty are independently selected. If you buy something through our retail links, we may earn an affiliate commission (at no additional cost to you). See our affiliate disclosure for more information.

RELATED: The Best Cruelty-Free Face Sunscreens
RELATED: The Best Cruelty-Free Body Washes
RELATED: The Best Cruelty-Free After Sun Products
More Cruelty-Free Skincare