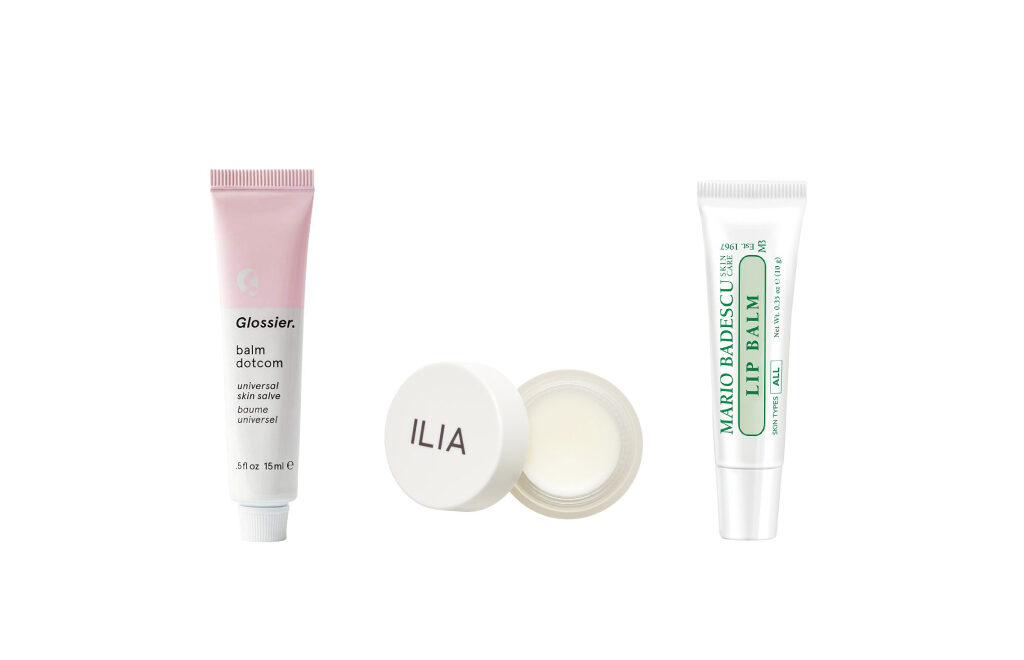 Are you one of those unfortunates that deal with chronic chapped lips and do you carry around a lip balm everywhere you go? You are not alone. In fact, most people have dry lips, especially during the winter.
Jump to: the 14 best cruelty-free lip balms of 2021.
Why Our Lips Are Dry
Dry cracked lips can be caused by a number of factors. Our lips are exposed to the elements (sun, cold, wind, heat) all the time. The skin of our lips is naturally very thin. Where our body has 15 protective layers, our lips have only 3. And while the skin of our body produces natural oils to keep skin supple, our lips don't. This is why our delicate lips are so prone to cracking, flaking, sometimes even bleeding.
Allergens That Make Dry Lips Worse
Some say lip balm is addictive and makes lips even dryer. Although this is not true in general, there are lip balms that contain irritants and allergens that actually worsen the problems we are trying to treat, making the lips even more dry. By applying more product, you've entered the vicious lip balm circle.

If you're done rotating lip balms, because no product seems to work, try to find out what allergen may cause your lips to stay the mess they are.
It might be your lips get irritated by salicylic acid, chemical sunscreen, fragrance (especially menthol) or certain oils like castor oil. Even beeswax can be an allergen for your lips. As this is different for everybody, there is not one lip balm that works for everyone.

A lip balm that doesn't contain allergens that trigger your lips, does really help to give them that much-needed moisture and seals it in by creating a barrier between the lips and the outside world.
Cruelty-Free Lip Balm To The Rescue
Although there are a lot of widely used lip balms such as Chapstick, Aquaphor and Carmex that are tested on animals, luckily there are a lot cruelty-free lip balms too. We've searched for the best cruelty-free lip balms out there. From hyaluronic acid infused sleep masks to sun protecting lip treatments, these 14 cruelty-free picks will give your lips the TLC they need. Brand new lips, here we come.
Vegan
As beeswax is a commonly used ingredient in lip balm, a lot of lip balms are unfortunately not vegan. In this list you find 3 vegan options.

Index

The 14 Best Cruelty-Free Lip Balms For Healthy-Looking Lips Year-Round

All products featured on beauty.beyond.cruelty are independently selected. If you buy something through our retail links, we may earn an affiliate commission (at no additional cost to you). See our affiliate disclosure for more information.




1/14
Best Everyday Cruelty-Free Lip Balm:


2/14
Best Cruelty-Free Lip Mask:


3/14
Best Cruelty-Free Lip Balm + Gloss:


4/14
Best Cruelty-Free Lip Balm: Natural Ingredients


5/14
Best Multitasking Cruelty-Free Lip Balm:


6/14
Best Cruelty-Free Lip Balm: Vegan


7/14
Best Cruelty-Free Vegan Lip Balm:


8/14
Best Drugstore Cruelty-Free Lip Balm:



9/14
Best Clean Cruelty-Free Lip Balm:


10/14
Best Cruelty-Free Lip Balm With SPF:


11/14
Best Cruelty-Free Multipurpose Lip Balm:


12/14
Best Cruelty-Free Lip Balm All-Round:


13/14
Best Cruelty-Free Tinted Lip Balm:


14/14
Best Cruelty-Free Lip Balm All-Round:



Other Tips To Heal and Avoid Dry Lips:
Stay hydrated and drinks loads of water (good for everything)
No picking or biting flaking lips as this only slows down the healing process
Don't ever lick your lips. Although this may feel like a temporary relief, when the moisture evaporates from our lips, it actually causes more dryness
Breath through your nose. If you're a mouth-breather at nighttime, a humidifier in your bedroom could be helpful to moisten the air
Wear a scarf over your mouth in cold and windy weather
Wear a hat or a SPF lip balm when you're out in the sun
Gently exfoliate your lips a few times a week to remove any flaky peeling skin for instance with Sara Happ's The Lip Scrub


Related