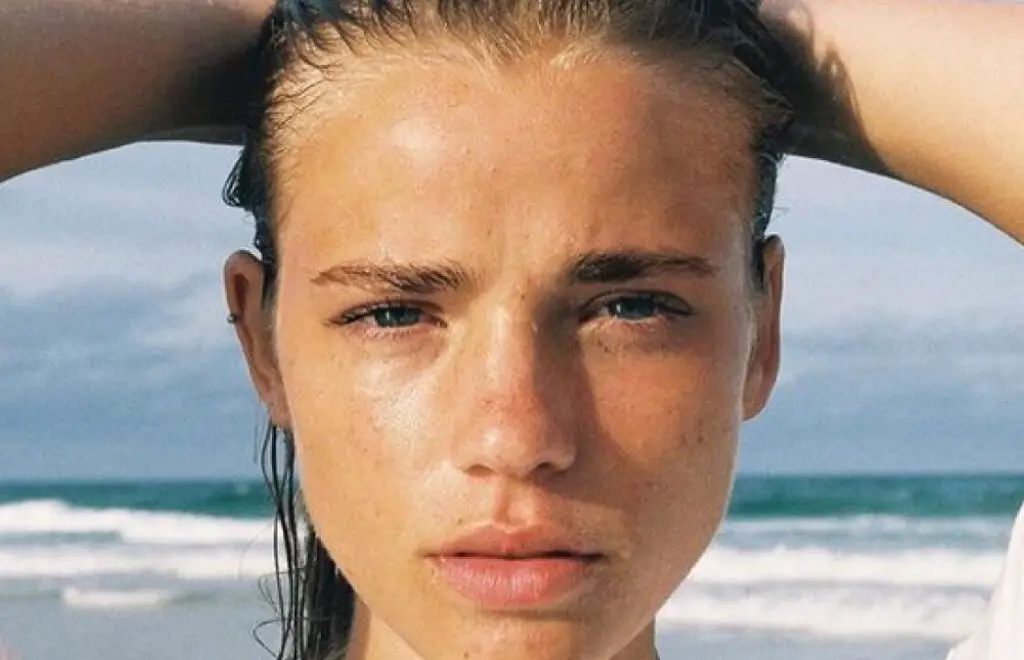 Are you having some skin issues that you can't seem to get rid off, or do you just want your skin to look your absolute best? Introduce exfoliating to your skincare routine. Exfoliating removes the upper layer of dead skin cells, opens clogged pores and reveals the skin underneath, making your complexion look smoother, brighter and more even. Exfoliants can reduce breakouts, dark spots and fight the signs of aging. On top of that, by exfoliating your resurfaced skin allows other products to sink in to your skin more deeply and your makeup to sit more beautifully. Want to know which are the best cruelty-free face exfoliators? First let us explain the types of exfoliators and what to keep in mind.
Jump to: The 12 Best Cruelty-Free Exfoliators for Your Face
Physical and Chemical Exfoliators
In general there are two types of exfoliators; the classic type, the physical exfoliants, containing particles such as grains or seeds to scrub of the dead skin.
And secondly, the chemical exfoliants which are formulated with acids that dissolve dead skin cells. Al though acids sound slightly disturbing, this type of exfoliating is generally more gentle than the classic type as they don't contain particles that can damage your skin.
AHA's and AHB's
The most common chemical exfoliants are AHA's (alpha-hydroxy acids) and AHB's (beta-hydroxy acids). AHA's (such glycolic acid and lactic acid) exfoliate the skin's top layer for a brighter and more even complexion and BHA's (of which the most commonly used is salicylic acid) exfoliate the skin on a deeper level to purify the pores.

Generally speaking AHA's are recommended for dry skin and AHB's are better for oily, combination and acne-prone skin.

Although the chemical exfoliants are popular at the moment, this doesn't mean a physical exfoliants is not as good. It depends on your skin type and needs which type does the most for you, and on your personal preference.
Keep in Mind
There are 2 important things to remember when you start exfoliating.
1) Don't overuse
Al though exfoliating has lots of benefits for your skin, you shouldn't overuse it. Overusing can lead to irritation, dehydration, redness and breakouts. In general, depending on your skin type as well as the strength level of the product, don't exfoliate more than 2 to 3 times a week and always follow the instructions of the specific product.

2) Use sunscreen
Exfoliating makes your skin more sensitive to the sun, so be sure to use sunscreen on a daily basis (yes, also in the winter or when it is cloudy). Are you on the market for a cruelty-free face sunscreen? Check out our top 11.

Ahead, the 12 best cruelty-free face exfoliators.
Vegan
Do you want your exfoliator to be 100% animal-friendly, so besides cruelty-free also vegan? Check out the 7 vegan options.

Index

The 12 Best Cruelty-Free Exfoliators

All products featured on beauty.beyond.cruelty are independently selected. If you buy something through our retail links, we may earn an affiliate commission (at no additional cost to you). See our affiliate disclosure for more information.




1/12
Best Gentle Cruelty-Free Exfoliator:


2/12
Best Cruelty-Free Leave-On Exfoliator:


3/12
Best Cruelty-Free Exfoliator Mask for Aging Skin:

R E L A T E D : The Best Cruelty-Free Face Serums for Aging Skin


4/12
Best Daily Exfoliating Cleanser:


4/12
Best Cruelty-Free Exfoliator For Acne-Prone Skin:
Related: The Best Vegan + Cruelty-Free Acne Products

5/12
Best Cruelty-Free Exfoliating Toner:


6/12
Best Multitasking Cruelty-Free Exfoliator:


7/12
Best Cruelty-Free Exfoliator Overall:
RELATED: The Bestselling Products of Cruelty-Free Brand Drunk Elephant


8/12
Best Cruelty-Free Physical Exfoliator:


9/12
Best Cruelty-Free Exfoliating Wipes:


10/12
Best High-Impact Cruelty-Free Exfoliator:


11/12
Best Cruelty-Free Physical Exfoliator:



More Cruelty-Free Skin Care:
– Face Mist
– Body Wash
– After Sun Products
– Face wash