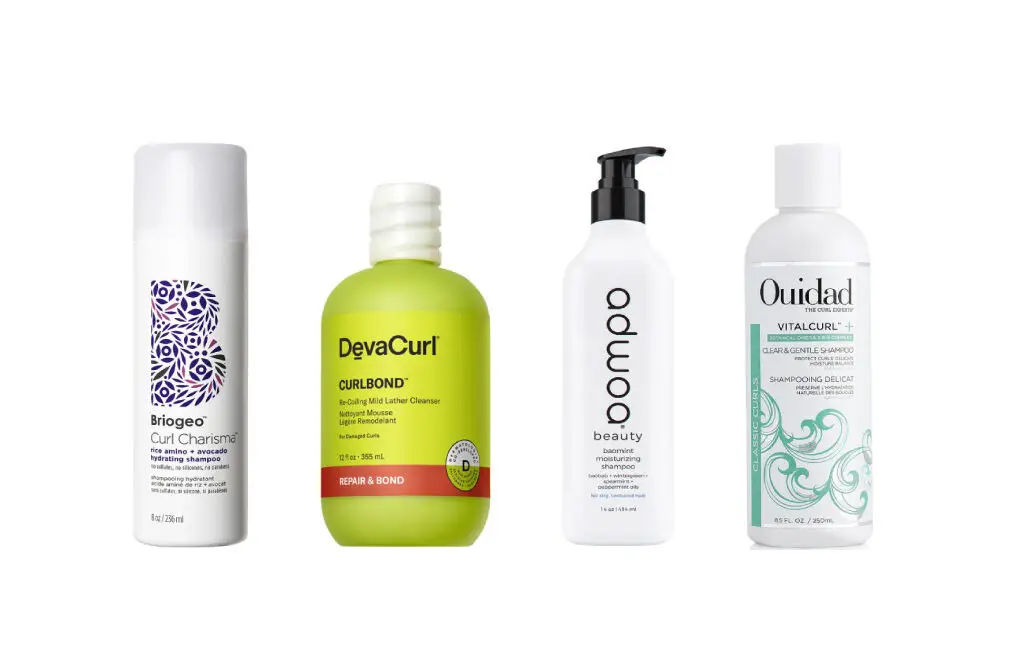 If you are part of the curly hair club, you know not just any shampoo will do. As opposed to straight hair, curly hair needs an entirely different approach when it comes to products, starting with shampoo. Do you want your shampoo to not be tested on animals and without any animal-derived ingredients? Read on to find the 10 best vegan + cruelty-free shampoos for curly hair.
Shampoo for Curls
Due to its shape, most curly hair types naturally lack moisture. For this reason, curly hair needs a hydrating, gentle, non-stripping shampoo. One that retains and adds moisture, yet doesn't weigh curls down, but instead enhances them. Especially for curls, it is best to go for a sulfate-free shampoo as it contains gentle detergents to dissolve build-up and oils without fully stripping the life out of your curls.
That being said, no curl types are alike, which is why it is important to find the shampoo that fits your curl type and needs. Whether your curls are loose, tight, wavy or coily, to help you find the formula your curls need, we searched for the best shampoos for all curly hair types. From low-poo cleansers to ultra-moisturizing shampoos, enter the 10 best vegan + cruelty-free shampoos for curly hair.

Index

The 10 Best Vegan + Cruelty-Free Shampoos for Curly Hair

All products featured on beauty.beyond.cruelty are independently selected. If you buy something through our retail links, we may earn an affiliate commission (at no additional cost to you). See our affiliate disclosure for more information.


1/10
Best Gentle Vegan + Cruelty-Free Shampoo for Curls:

2/10
Best Natural Vegan + Cruelty-Free Shampoo for Curls:

3/10
Best Low-Poo:

4/10
Best for Volume:

5/10
Best for Color-Treated or Highlighted Curls:

Related: The Best Cruelty-Free Shampoos for Color-Treated Hair

6/10
Ultra-Moisturizing:

7/10
Best Vegan + Cruelty-Free Shampoo for Curls: Allround

8/10
Best for Very Dry Strands:

9/10
Best Budget:

10/10
Best Clarifying Shampoo for Curls and Coils:

FAQ
What Is The Right Way to Wash My Curls?
Before applying shampoo make sure your hair is completely wet
Start shampooing at your scalp and give yourself a gentle head massage for a few minutes to thoroughly cleanse and remove all product build-up. As curly hair is more prone to breakage, it is important to be gentle when doing this
Work your way down by finger combing the shampoo to your lengths
Rinse your hair thoroughly
Gently squeeze excess water out of your hair
Finish with conditioner. Apply only to the lower half of your hair, finger-comb and let it sit for a few minutes
Rinse your hair thoroughly
Gently squeeze the water out of your hair
Air, towel or blow-dry your hair. When towel drying it is best to use a microfiber towel as traditional cotton towels can damage your strands. When blow drying it is best to use a diffuser.
How Often Should I Wash My Curly Hair?
As curly hair is typically on the dryer side, it is best to keep shampooing to a minimum. How often that is depends on your hair and scalp type. When it is time to wash your hair, it is recommended to use a gentle, sulfate-free shampoo like one of the shampoos in this article and always finish with conditioner. 
What Is The Difference Between Vegan And Cruelty-Free?
Cruelty-free means a product and its ingredients haven't been tested on animals. Vegan means a product does not contain animal derived ingredients. A product can be cruelty-free and not vegan as well a product can be vegan and not cruelty-free. The products in this article are all cruelty-free and vegan.