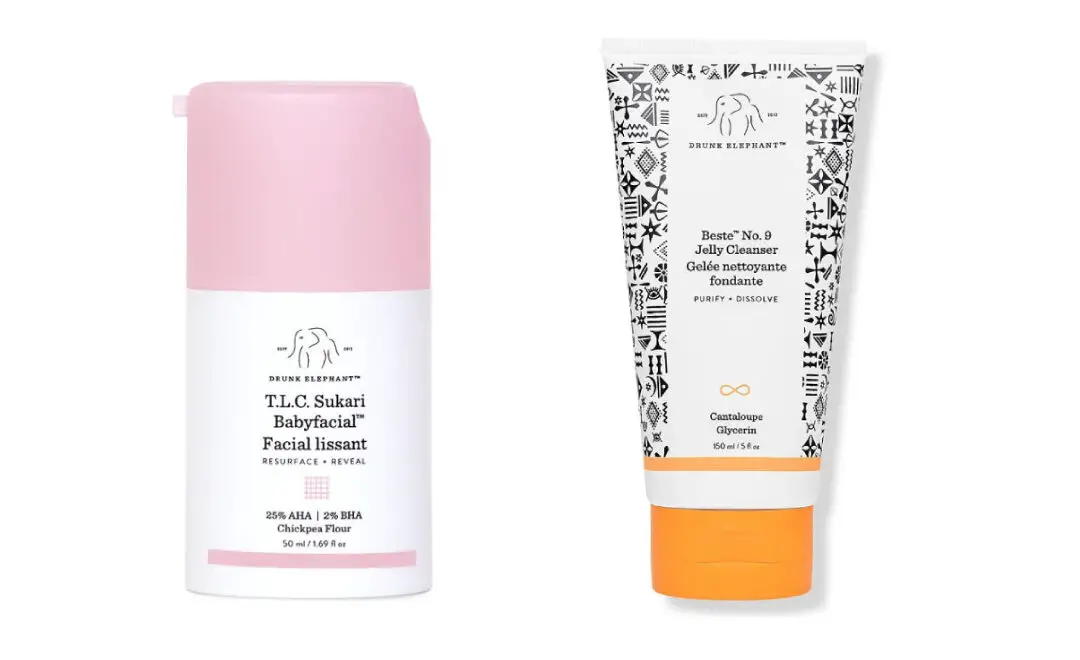 Drunk Elephant was founded in 2013 by Tiffany Masterson, a former stay-at-home mom who suffered from various skin issues. Masterson created a non-irritating skincare line that is free of the 'Suspicious 6' (being sulfates sls, essential oils, drying alcohols, silicones, chemical sunscreens and fragrances/dyes), which she believed were the cause of her skin problems. As a result, the clean beauty brand now offers a wide range of widely-loved skincare products to target a variety of skin concerns.
Why We Love Drunk Elephant
Effective skincare, clean ingredients
Price Range
From $28 to $90


Drunk Elephant Best Products
T.L.C. Framboos Glycolic Night Serum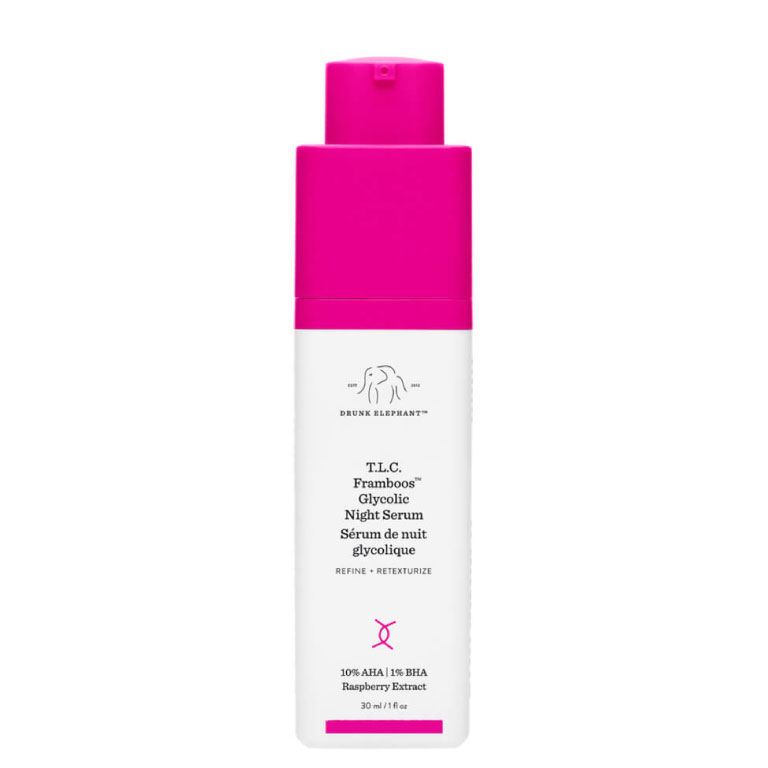 This transformative night serum is made with 10% AHA and 1% BHA to resurfaces and exfoliates dull, congested skin overnight. It improves skin's texture and diminishes the appearance of pores and fine lines.
T.L.C. Sukari Babyfacial 25% AHA + 2% BHA Mask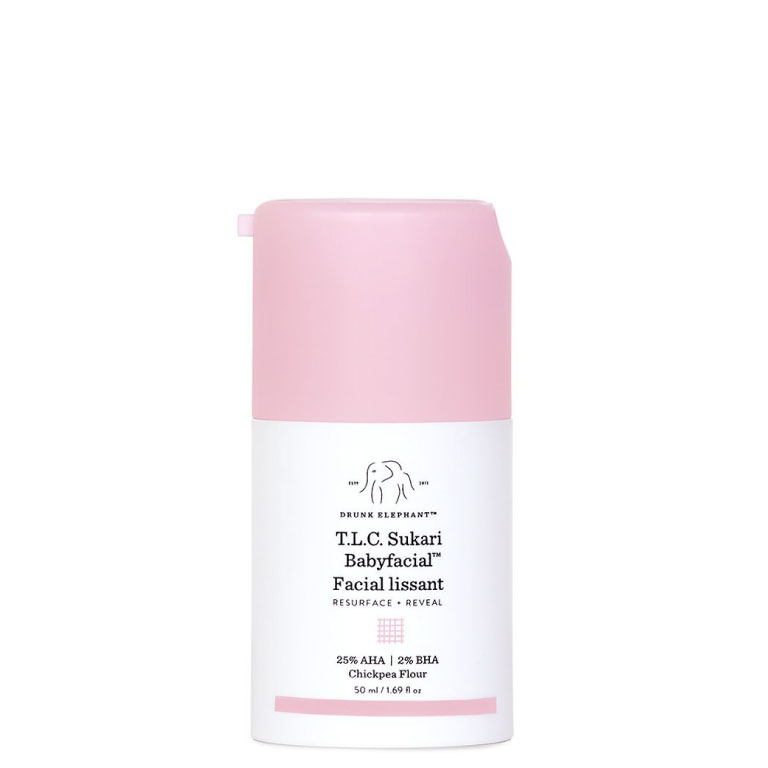 Drunk Elephant's cult-favorite product is this potent exfoliating combination of 25% AHA and 2% BHA that smooths and brightens and minimizes the visibility of pores and fine lines.
Beste No.9 Jelly Cleanser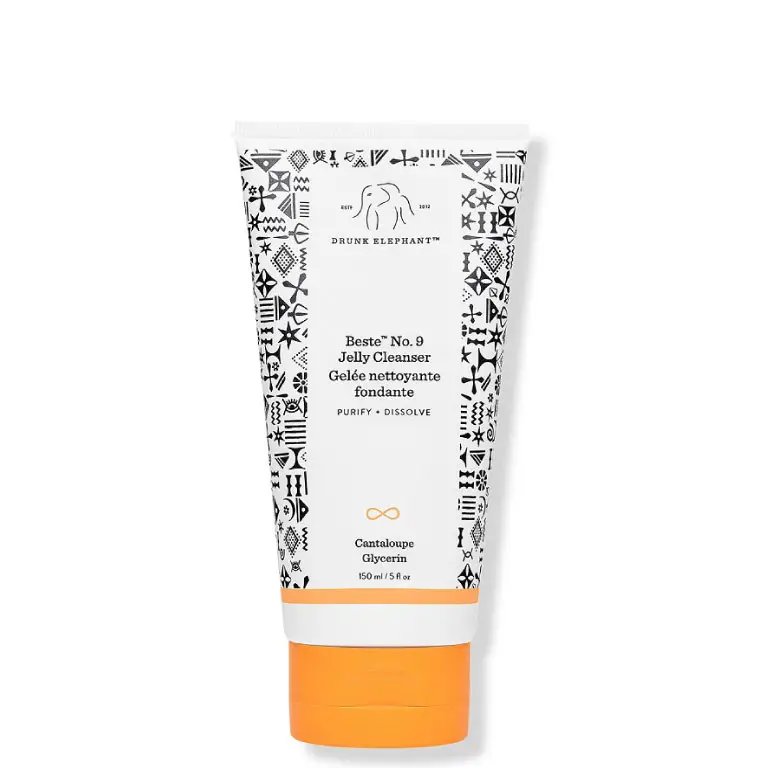 This facial cleanser is the perfect balance in terms of removing all traces of makeup, spf and day's grime, while still being gentle enough to not strip your skin of its moisture.

Is Drunk Elephant Cruelty-Free?
Yes, Drunk Elephant is a cruelty-free brand, meaning they don't test their products or ingredients on animals, nor do they ask others to do so. They also don't sell their products where animal testing is required by law. Also, Drunk Elephant is certified cruelty-free by Leaping Bunny. That said, Drunk Elephant is owned by Shiseido, a company that is not cruelty-free. However, as Drunk Elephant itself is committed to never test on animals, we consider them to be cruelty-free
Is Drunk Elephant Vegan?
Drunk Elephant is not a vegan brand, as it uses honey in certain formulas. However, they do offer some products without animal ingredients
Packaging
Drunk Elephant's products come in plastic packaging which are partly recyclable as stated on their website:
"Our entire Hair and Body line comes in recyclable packaging, as well as A-Passioni, Beste No.9, E-Rase and Virgin Marula Oil. At this time, in order to protect our formulations, the pumps available are not recyclable."

For all our favorite cruelty-free brands, click here.


All products featured on beauty.beyond.cruelty are independently selected. If you buy something through our retail links, we may earn an affiliate commission (at no additional cost to you). See our affiliate disclosure for more information.