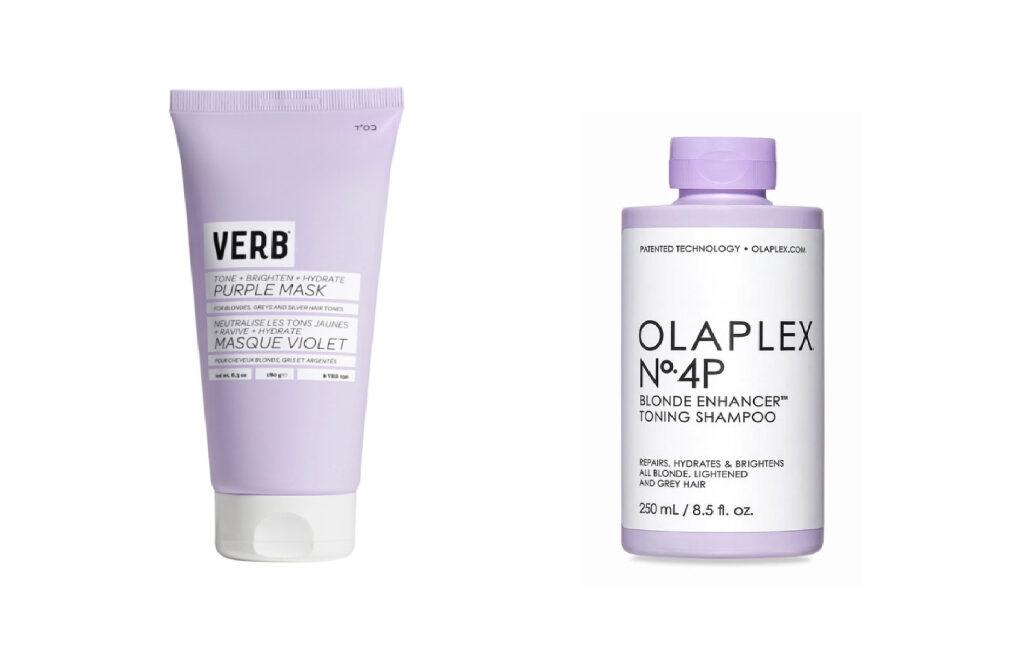 Looking for a vegan purple shampoo to keep your blonde from turning brassy? Say hello cool blonde you with these best vegan and cruelty-free purple shampoos.
Purple shampoo is the easiest way to keep the brassy tones at bay and perfect your bleached (or natural) blonde without a trip to the salon.

There are a lot of purple shampoos on the market, but unfortunately not a lot of them are vegan. To make it a little easier for you, we've curated the best vegan purple shampoos out there.
Why Purple Shampoo?
On the color wheel purple is the exact opposite of yellow, which is why purple shampoo neutralizes yellow tones and transforms you to a cool-toned blonde as though you just stepped out of the salon.
For purple shampoos counts, the darker the purple, the better. And the longer you leave it on, the stronger the effect. If you want your brassy locks to be gone by tomorrow take a strongly pigmented purple shampoo such as Olaplex No. 4P Blonde Enhancer Toning Shampoo and leave it on for a few minutes. Be cautious though, you don't want to end up with lavender tresses.

Read on to find your vegan and cruelty-free purple shampoo to tone your blonde in just a few minutes.

Index
The 8 Best Vegan and Cruelty-Free Purple Shampoos

All products featured on beauty.beyond.cruelty are independently selected. If you buy something through our retail links, we may earn an affiliate commission (at no additional cost to you). See our affiliate disclosure for more information.


1/8
Best Overall:

2/8
Budget-Friendly:

Related: The Best Cruelty-Free Conditioners

3/8
Best Gentle Purple Shampoo:
4/8
Best For Damaged Blondes:

5/8
Best Toning Mask:

6/8
Affordable:

7/8
Quick-Fix:

8/8
Best Everyday Purple Shampoo



More Vegan + Cruelty-Free Haircare: